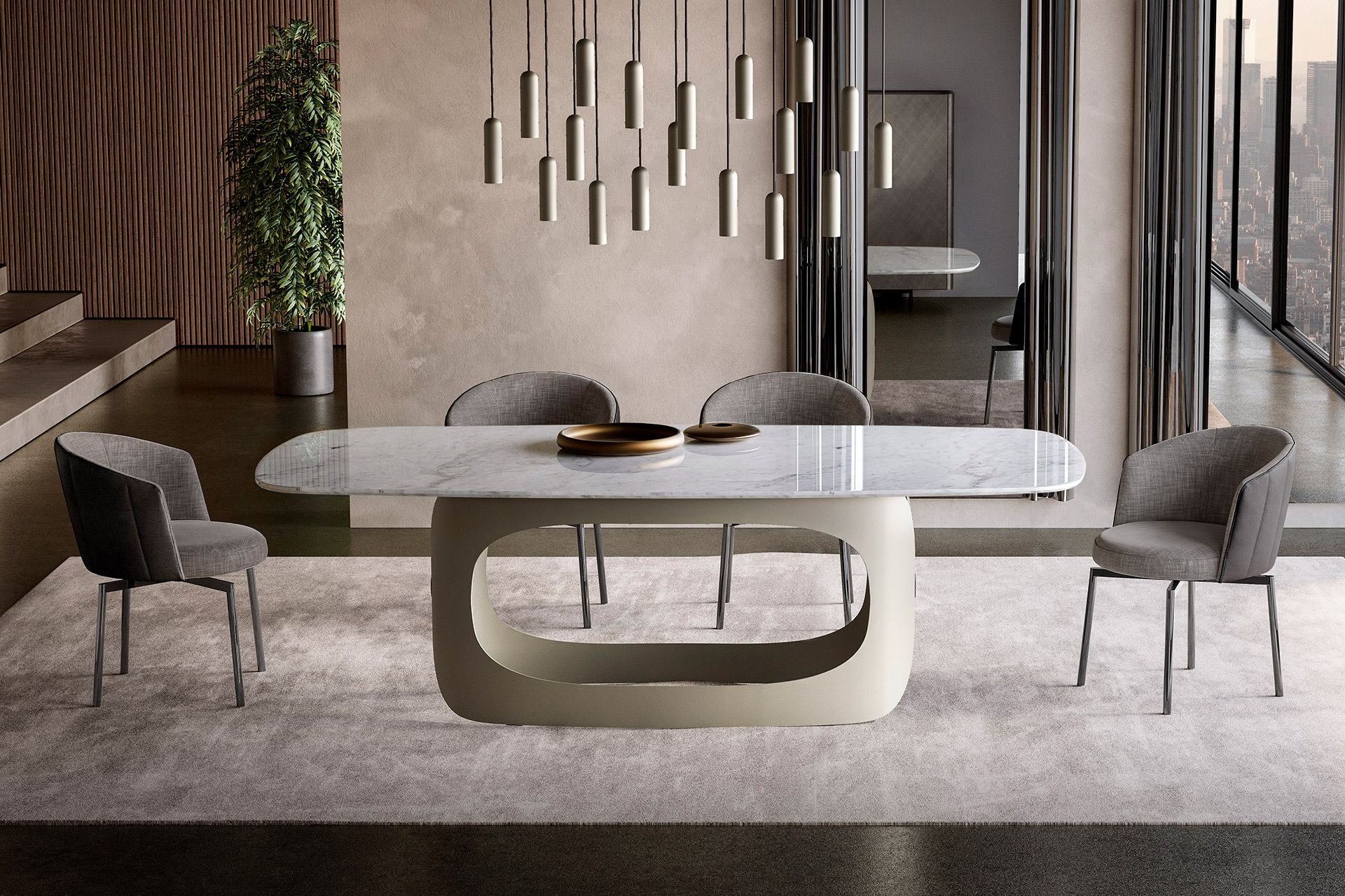 POLIFEMO_marble top
Design Lu.Na Progetti
Polifemo with marble top is the solid and imposing design table, the central point of the room where it will live.
This sculptural marble table was created to amaze and was designed by Lu.Na Progetti as a tribute to the mythological figure Polyphemus, protagonist of Homer's tale of the land of the Cyclops.
The Polifemo design table is born from the union of two large sheets of metal expertly cut and curved, which form a "large eye", a sculptural support for glass, ceramic, wood and marble tops.< br /> The refined and unmistakable style of Eforma will elegantly enhance environments with a contemporary character.
Available in the following sizes: